Michaela is from Sweden but moved to Hawaii in search of warmer climates but mostly to unleash her graphic design skills at Surfing The Nations after completing her studies in Graphic Design & Communication in Jönköping, Sweden. In Hawaii, she found Josh and after being dazzled by his charm, they got married in Sweden.
Starting her day with a cup of coffee, whether it is on the beach getting sandy or snuggled up in a blanket watching the snow fall, she is a happy camper. She also loves being creative in the kitchen and making healthy meals for the family that now has expanded to three! Michaela was inspired to follow her Uncle's footsteps to become a graphic designer.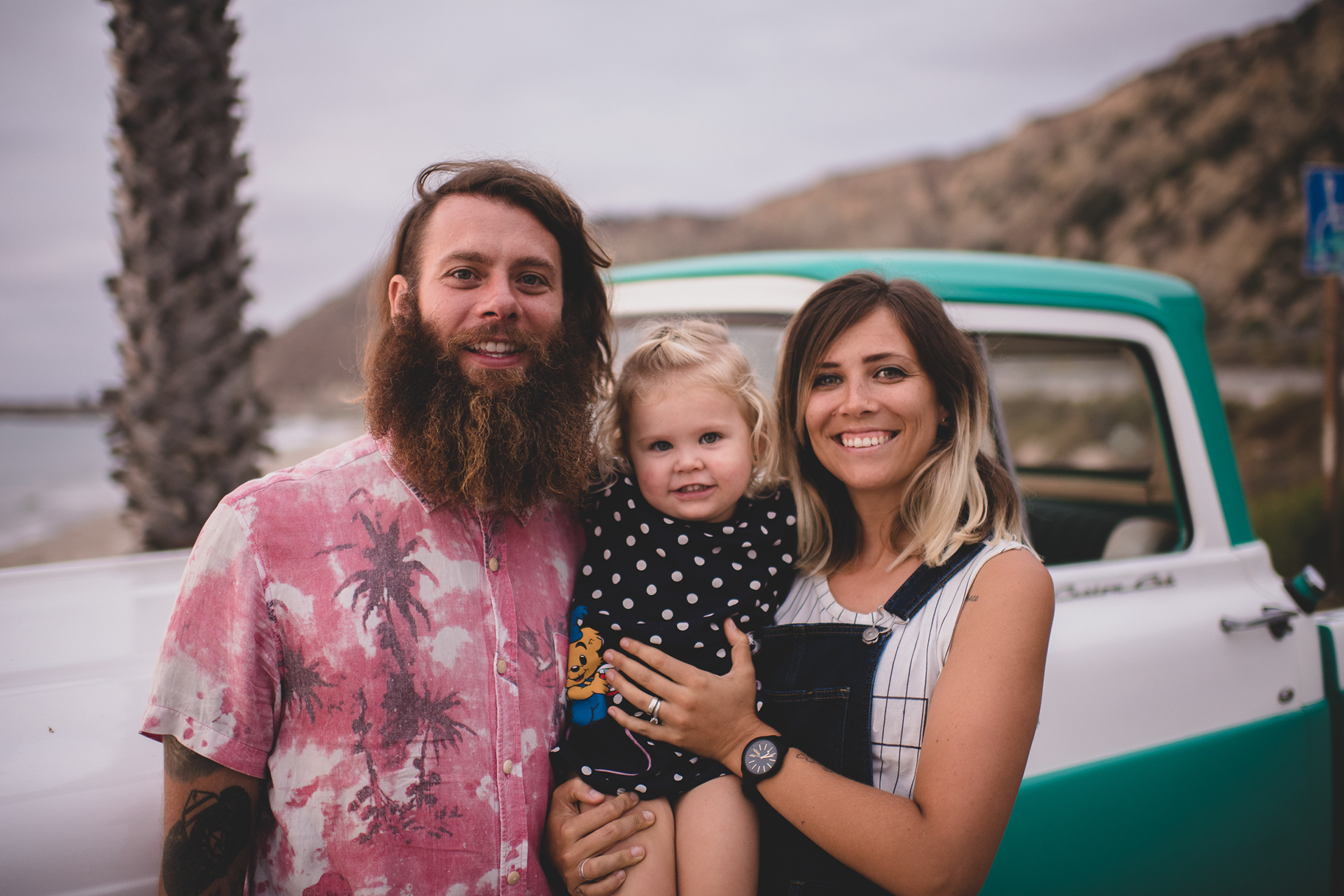 Josh is originally from Southern California. He got into photography in a heavily sedated time of his life, simply as a means to remember what he was doing. Since then he has over 6 years of freedom from addiction and has become a husband and father. Josh met his wife Michaela on a brief visit back to Hawaii after working with the non-profit organization Surfing The Nations, now he couldn't imagine life without her, they married after this. Josh has always had an affinity for salt water. To this day, when not working, you can find him in the water whether it's surfing, spearfishing or just being at the beach. After completing his studies at the New York Institute of Photography that's when he seriously began to capture the essence of adventure through photography.
Leilani is our
, three-ye
ar-ol
d daughter. Uniquely raised. We take pride in how we choose to nurture and love our Leilani, we are so blessed to be her parents. We know we are not the only ones that think she is gorgeous and very smart, so we hope you can spend time with her too. In order to prepare for this please know that Leilani is our loving, funny, caring, plant-based eater, ocean-loving, world-adventurer, one of a kind daughter. Facts about Leilani: she has already been to 10 counties and a few more while she was inside the womb and she can do 200 piece puzzles, by herself!